Category: VivitroLabs
"Without the 3D printed models, we wouldn't have been able to come up with a way to do the procedure in advance."
—C. HUIE LIN, M.D
Adult congenital and interventional cardiologist.
3D Print Bureau of Texas has partnered with physicians at Houston Methodist Hospital to create cardiac models for applications such as assessing the size and attachment site of a right atrial malignancy. Accurate physical replications of patient anatomy can even undergo testing in a dynamic system such as replicating the severity of aortic stenosis using flow testing.
3D Print Bureau of Texas also worked with Houston Methodist DeBakey Heart and Vascular Center on a complex case involving a young patient born with a wide-open leaking pulmonary valve. The patient could not take blood transfusions and have been turned down by two medical centres concerned she would not make it through surgery.
With a 3D printed model of the patient's heart, Lin devised a plan that required very little blood loss, which resulted in a successful operation for the little patient.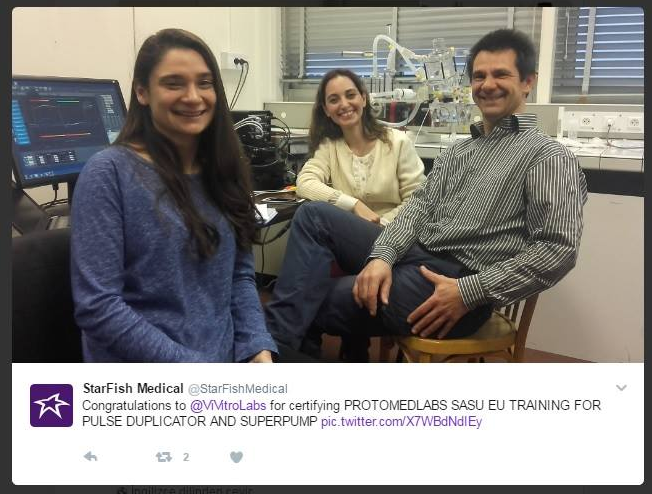 Ece Tutsak (Left) – Banu Köse(Middle) – Vincent Garitey(Right)

It was really a great experience at  Protomed Labs in Aix-Marseille University. I really enjoyed learning about hydrodynamic testing requirements, Vivitro Pulse Duplicator, its calibration, flow testing, heart valve testing, and at the same time  practicing.
Thanks to Prof. Kerem Pekkan for suggesting this training for Ece Tutsak and me.
I would like to express my sincere thanks and gratitude to  Karim Mouneimne and Vincent Garitey for all the kind care they took, regarding the training, sharing their expertise to us, the  detail notes, all the answers whenever required etc. in Protomed Labs.
I hopefully will be able to implement it further into my field.  This got me inspired and ready to go!