It was really a great experience at  Protomed Labs in Aix-Marseille University. I really enjoyed learning about hydrodynamic testing requirements, Vivitro Pulse Duplicator, its calibration, flow testing, heart valve testing, and at the same time  practicing.
Thanks to Prof. Kerem Pekkan for suggesting this training for Ece Tutsak and me.
I would like to express my sincere thanks and gratitude to  Karim Mouneimne and Vincent Garitey for all the kind care they took, regarding the training, sharing their expertise to us, the  detail notes, all the answers whenever required etc. in Protomed Labs.
I hopefully will be able to implement it further into my field.  This got me inspired and ready to go!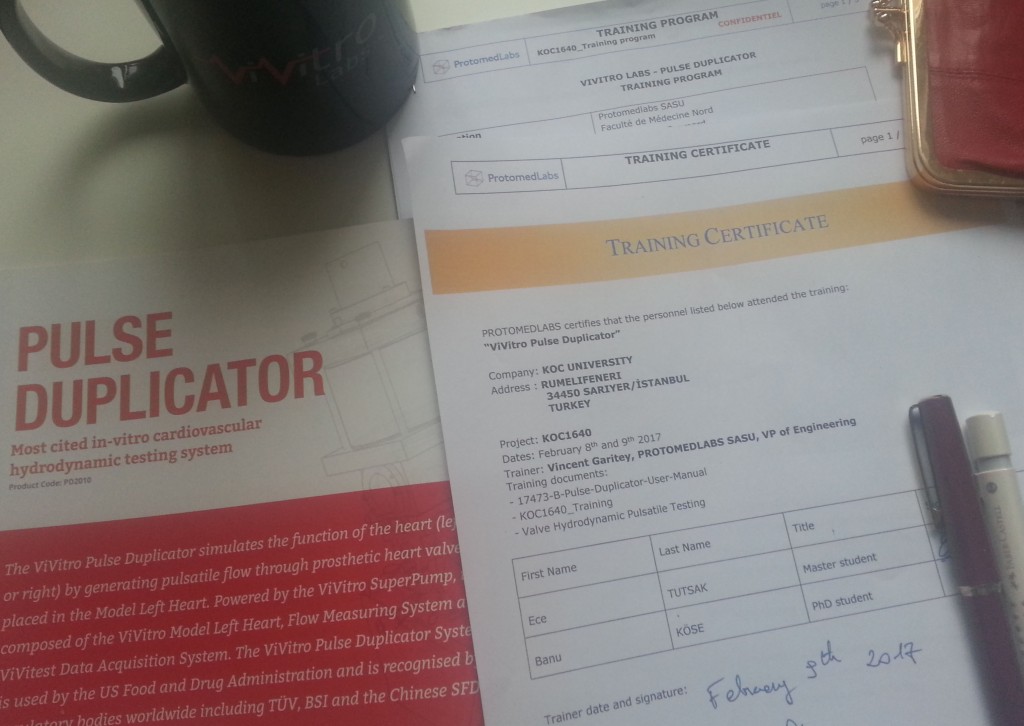 For More