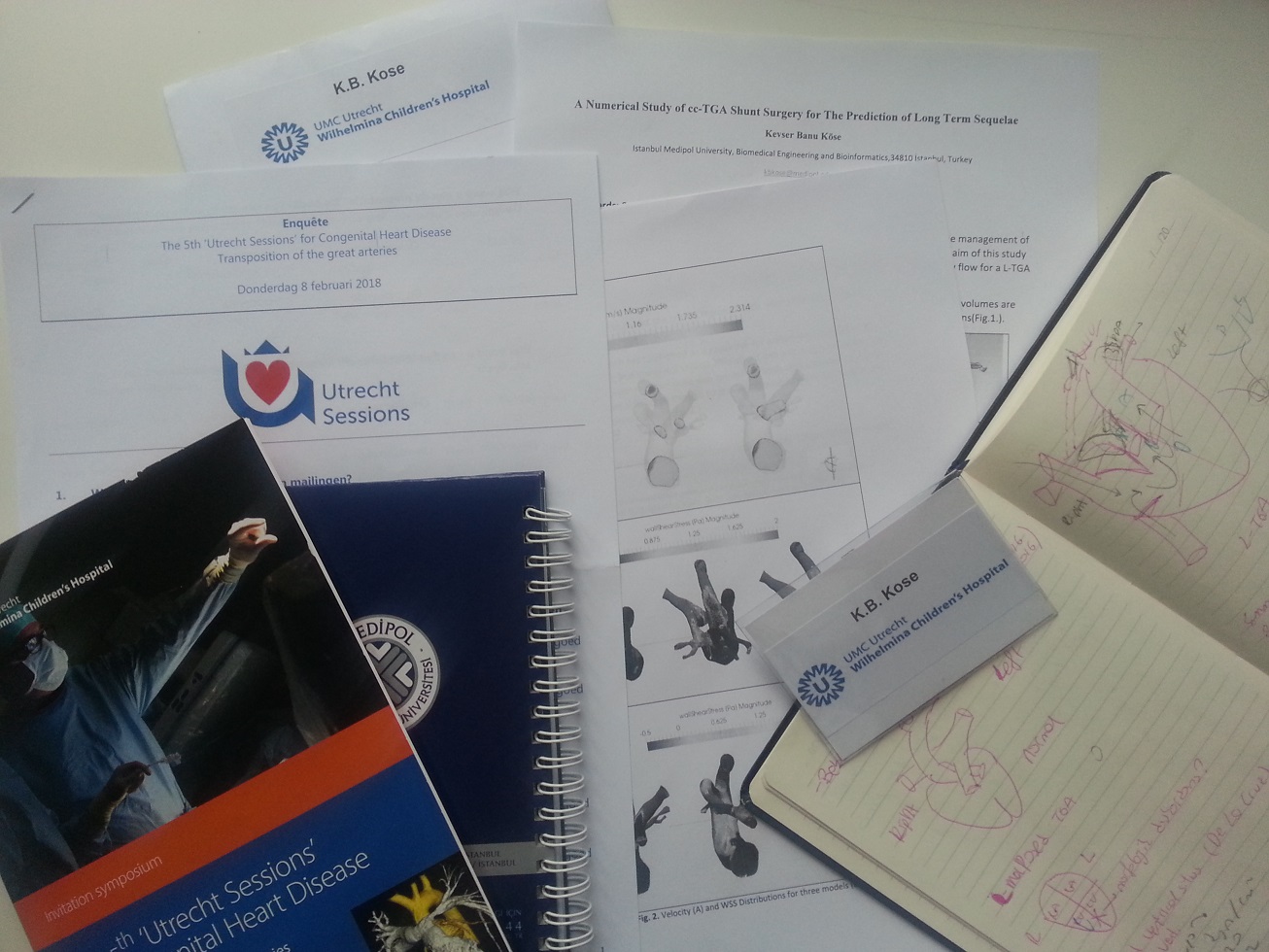 The Utrecht Sessions for Congenital Heart Disease was held at the University Medical Center Utrecht on 8-10 February. It was one of the best organized meetings I've ever attended.
I had the chance to listen to the work of the most successful pediatric cardiologists and surgeons in the field and to learn a lot about TGA.
I would like to thank Heynric Grotenhuis for the courtesy and help in the pre-seminar correspondence. And I would like to thank Gregor Krings for his support to share my work and to inspirational favour to interdisciplinary research.
I am delighted to have the chance to meet Gregor Krings, Heynric Grotenhuis, Tjark Ebels, Mario Carminati, Tara Bharucha , Petru Liuba, Virpe Puska and Ghadeera Almansoori.